Supporting patient comfort during a time of uncertainty
Featured Products Promotional Features
Posted by: The Probe 4th May 2021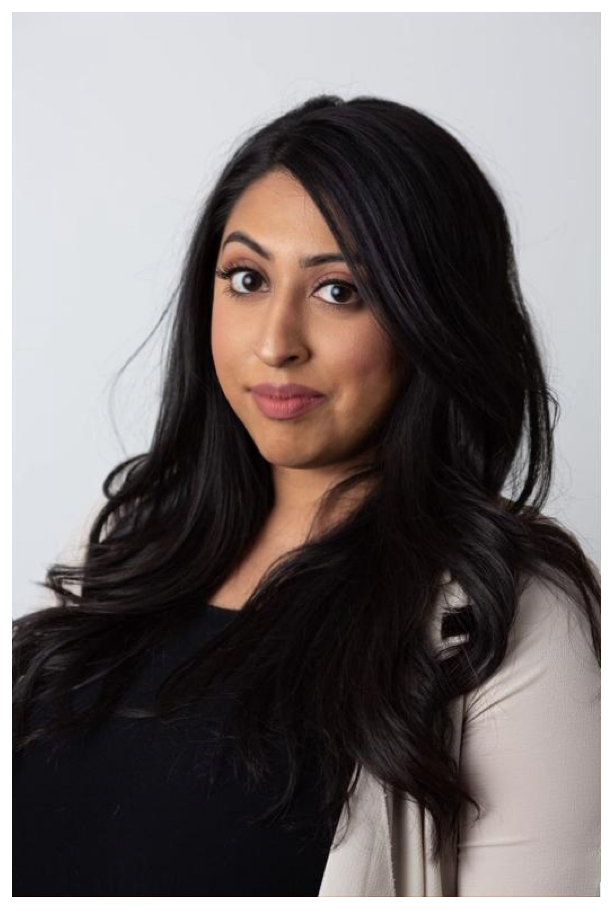 Although there is light at the end of the tunnel, we are still living in uncertain times. The pandemic has caused a lot of ambiguity, and with tier systems and lockdowns coming into force throughout the last year, this has unsurprisingly had a big impact on the mental health of the population.
One survey revealed that more than two thirds of UK adults are feeling worried about the effect the pandemic is having on their life, while half have reported feeling very anxious or stressed as a result.[i]
This is to be expected, especially considering people have faced constantly changing rules and regulations and extended isolation away from friends, family and their regular lives.
As such, it's little surprise that even when it comes to accessing services such as dentistry, people may be feeling anxious or very stressed about attending.
So, what can dental practices do to boost patient comfort and ensure that they feel safe and secure?
Keep them informed
In many cases of anxiety and fear, uncertainty can exacerbate negative feelings. In fact, fear of the unknown is incredibly common,[ii] and with many people being unable to access dental care for a large portion of the pandemic, it means that they may not be prepared for the heightened levels of PPE and other necessary changes that are now in place.
They may feel uncomfortable about not knowing what they can or cannot do, and these feelings may be so overwhelming that they end up cancelling their appointment, even if they need care.
Therefore, the first step should always be keeping patients informed as much as possible. Before their appointment you should email them all the information about their visit, including details of what they can bring, what they should expect and any other guidelines that may be unfamiliar. You can put this information on your website as a reminder to patients if you haven't already.
It may also be worth calling patients on the day of their appointment and reiterating this essential information to help put them at ease, especially if they have not attended since the pandemic began.
A friendly atmosphere
Unfortunately, during these trying times many of the usual methods professionals use to help make patients feel welcome, such as offering a hand shake as a greeting, are not a viable choice.
However, communication is still vital in order to ensure people feel at ease, and this must start with a warm welcome at reception. It may be worth asking your receptionist to talk patients through any guidelines or changes again once they have entered for their appointment.
In the treatment room, you need to try and build a rapport. With patients you have known for a long time this is easier as you can draw on knowledge from past encounters, however, with new patients it's more difficult, especially if you can tell they are feeling nervous. Try to find out about their work and their hobbies, bring up something topical – a simple conversation is often all it takes to help a patient feel at ease.
Comfort in treatment
For many, the fear of visiting the dentist is linked to the idea that they may experience time being uncomfortable or in pain.[iii] As such, to help soothe patients' nerves, it's a good idea to look into treatments and technology that aim to reduce the discomfort felt while in the chair.
For example, traditional impression materials are often an unpleasant experience for patients, especially as they often take minutes to set. Switching to an intraoral scanner such as the innovative CS 3700 not only helps to reduce discomfort, but also makes for faster, easier workflows. A single arch can be scanned in as little as 30 seconds, and because of the scanner's high level of accuracy, it is easier to achieve optimal outcomes.
Don't let fear keep them away
Although we are living in uncertain times, it's so important for professionals to help patients realise that they will be safe in the practice. By taking the time to keep them updated, allay their fears and invest in technology and products that help reduce discomfort, you can ensure that people are more relaxed and ready for whatever treatment during these times entails.
For more information, contact Carestream Dental on 0800 169 9692 or
visit www.carestreamdental.co.uk
For the latest news and updates, follow us on Facebook and Instagram @carestreamdental.uk
Nimisha Nariapara is the Trade Marketing Manager at Carestream Dental covering the UK, Middle East, Nordics, South Africa, Russia and CIS regions. She has worked at Carestream Dental for the past 7 years, where she has developed her marketing skills and industry knowledge to bring the core values and philosophy of the company to the market.
[i] The Health Foundation. Emerging Evidence on COVID-19's Impact on Mental Health and Health Inequalities. Link: https://www.health.org.uk/news-and-comment/blogs/emerging-evidence-on-covid-19s-impact-on-mental-health-and-health [Last accessed January 21].
[ii] Healthline. Understanding and Overcoming Fear of the Unknown. Link: https://www.healthline.com/health/understanding-and-overcoming-fear-of-the-unknown [Last accessed January 21].
[iii] ScienceNorway. Why Do We Dread The Dentist. Link: https://sciencenorway.no/fear-of-dentists-forskningno-norway/why-do-we-dread-the-dentist/1382301 [Last accessed January 21].
---