Almost six in ten (59%) Brits say they see the same dentist more consistently than they see the same GP according to leading dental plan specialist Denplan's Oral Health Report.
The survey, released 31st October 2023, also finds considerable loyalty to dentists, with a quarter of respondents that visit the dentist (25%) staying with the same dentist for over 10 years and nearly one in ten (7%) for their entire life.
The data indicates dentists are playing a wider role in healthcare – with three in 10 (28%) asking their dentist about other health problems and 15% of respondents being referred to another health practitioner following their dental appointment.
Despite this, access to dentistry remains in crisis across the country with people struggling to access appointments.
New figures reveal six in ten (59%) Brits say they see the same dentist more consistently than they see the same GP, showing the vital role dentists play in people's health and lives.
The findings have been released by the leading dental plan specialist Denplan, part of Simplyhealth, in its annual Oral Healthcare Report, one of the most comprehensive reports into attitudes and habits in UK dentistry, surveying over 5,000 consumers in the UK who used both NHS and private dentists. Denplan has over 6,500 member dentists nationwide, caring for over 1.4 million patients.
The survey shows that a quarter (25%) of Brits that visit the dentist have seen the same dentist for the last ten years, with two-thirds (66%) of people reporting consistency meant they felt comfortable with their dentist and 91% of people who attend the dentist at least every two years saying it's important to trust your dentist.
Over half (51%) of people say their entire family all sees the same dentist. Six in ten (60%) say they would not consider changing dental practices because they want to keep their current dentist.
Despite dentists' valued role in society, the UK faces a crisis with people struggling to access dental services, with both Conservative and Labour governments acknowledging that further reform is needed on the current NHS dental contract.
With dentists being one of the more regular points of contact for patients, their role in wider health is apparent. The survey reveals three in ten (28%) have spoken to their dentist about other health problems and 15% of respondents have had dentists refer them to another health practitioner during their appointment. Of those that were referred, 20% were diagnosed with skin condition, 15% with iron-deficiency (anaemia), 10% with diabetes and a further 10% with a viral condition (e.g. herpes).
Denplan dentist Shamir Chandarana, Principal Dentist at Dental House, Sunbury-on-Thames said: "As a dentist, you're privileged to have the chance to truly get to know patients and their families. Many of us have supported patients far beyond just their dental needs – whether being able to advise on common health conditions, simply listen to their current concerns, or refer them to another healthcare professional.
"At a time when GP appointments are increasingly difficult to come by, my colleagues and I have definitely noticed an uptick in wider healthcare questions – a role that would have traditionally been played by the family doctor. We can help to identify other health conditions, but then need to refer patients on for any symptoms to be managed properly."
The survey also identified that almost a third (32%) of people worry about the cost of going to a dentist, with over a third (34%) of respondents saying they have previously postponed or cancelled a dentist appointment because they could not afford it. However, healthcare professionals advocate taking a preventative approach to oral health and seeing a dentist for examinations rather than waiting until problems get worse.
Those with a private dental payment plan set up said they'd chosen this option because it gave them peace of mind (30%) or helped them to be more proactive about their oral health (26%).
Whereas putting off going to the dentists could see people end up paying more for emergency dental treatment, those with a private payment plan said it helped spread the cost of their treatments (42%) and budget for dental costs (36%).
Catherine Rutland, dentist and Clinical Director at Denplan, said: "Our survey demonstrates the vital role of the dentist in public life, with over a quarter (28%) of adults saying they have asked their dentist about problems other than their oral health and a majority (59%) saying they actually see the same dentist more often than their doctor.
"However, dentists are already stretched and this growing shift of the wider healthcare burden is indicative of the mounting pressure on health services.
"Dental services often play second fiddle to primary healthcare in policy, but they're servicing the same communities with the same needs and identifying problems. To keep communities healthy, there needs to be a joined-up approach to the way that dentistry is viewed within healthcare and government.
"When considering how best to improve access to dentistry, we must not consider the reform of the NHS contract in isolation. We must also recognise the role of mixed and private practices in communities, and wider initiatives such as making better use of the wider dental team to carry out a range of services."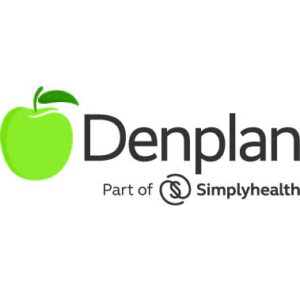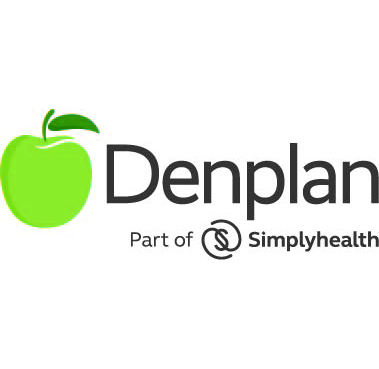 Case studies
Why you should be seeing your dentist, even if you have no teeth – Andrew Farr, Principal Dentist, Broad Street Dental Surgery, Hereford
"People should see their dentist at least once a year, and ideally every six months, even if they have no teeth. One of the biggest misconceptions surrounding dental care is that it's solely about teeth. As a dentist I examine the entire mouth, gums, tongue, and even areas of the head and neck.
"I have made several referrals for patients with skin lesions and one patient was treated for skin cancer of the nose. I also refer patients to their GP for low iron levels, or a suspected weak immune system due to tell-tale symptoms or the appearance of their mouth."
"Unfortunately, I also see many patients with complex dental issues that cannot be treated, as by the time they come to the dentist their conditions have progressed beyond repair. Many of these are people who stopped trying to find a dental appointment during the pandemic and left their conditions untreated for several years. I've recently treated an individual in their early 30s who had nine teeth taken out as they had not seen a dentist for several years."
It's not right that two fillings cost the same as ten – Niki Keyhani, Principal Dentist, Horsham Dental Studio, Horsham, West Sussex
"Seeing the dentist isn't just about your teeth, but broader systemic health too. Financial and time constraints mean patients frequently leave their conditions untreated, on top of which many are worried about having to see a dentist due to phobias as well as cost.
"In recent years I have been increasingly forced to remove teeth due to lack of adequate dental care. One emergency patient even had to miss work due to severe pain from toothache. The patient came to me privately after spending days trying to find a NHS appointment.
"It is clear that NHS dentistry has major flaws, for instance, two fillings cost the same as ten, while root canal surgery is more expensive to the patient than taking a tooth out. This doesn't promote oral maintenance and regular care – but rather the opposite. Unless things change, not only will we see staff leaving, and practices ditching NHS contracts, but many people are going to go without care."
About the 2023 Denplan Oral Health Survey
Between 30 June and 10 July 2023, Deltapoll surveyed a representative sample of 5,101 adults in Great Britain.
Please refer to the Oral Healthcare Report from Denplan and Simplyhealth to see the data outlined in this release.
About Simplyhealth and Denplan
Simplyhealth is a leading healthcare company, committed to providing affordable healthcare, to support everybody's everyday healthcare needs. Through our health and dental plans, including the market leading Denplan, we look after over two million customers. We aim to support and protect the NHS through the provision of outpatient support to help people live their best lives.
We don't have shareholders and since 1872 we've been led by our purpose of improving access to healthcare, for all in the UK. We are changing the game, investing £60 million in new businesses to accelerate the development of predictive and preventative healthcare services.
We understand our health depends on the health of our communities and our planet. Each year we commit to giving £1million to a range of community causes, in March 2022 we achieved Carbon Neutral + status for the second year and in 2022 we became the first Health Insurer to be awarded B Corp status.
To find out more, visit www.denplan.co.uk and www.simplyhealth.co.uk