The challenges of the obesity crisis
News
Posted by: The Probe 11th June 2021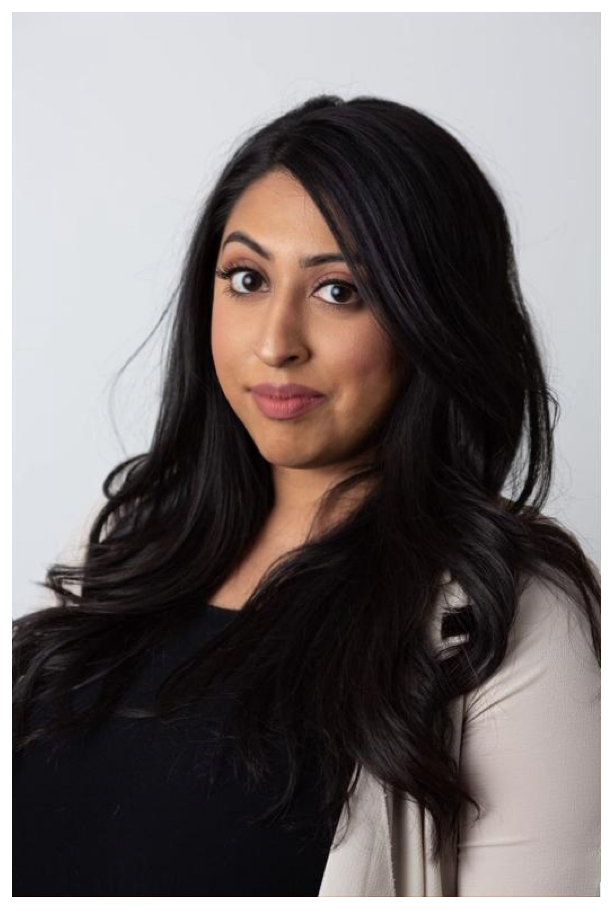 It's possible that like many other people during the pandemic, you've put on a little weight recently. There are many potential reasons behind this, but what impact has the pandemic had on the current obesity crisis, and what does this mean for the nation's oral health?
Weight gain during stressful times
Stressful is a word that doesn't quite cover the sheer depth of how difficult this pandemic has been for the majority of people. Not only has there been the very real threat of the virus hanging over us, but with this comes the deaths of loved ones, job losses, a complete lack of social life – everyone has struggled at some point.
Research conducted by the Mental Health Foundation found that only 64% of people said they were coping well with the stress of the pandemic, leaving a huge proportion of individuals who are actively having difficulty during this time. This same research also indicated that a great number of people are turning towards harmful coping mechanisms to help battle their stress, including over-eating and excess alcohol consumption.[i]
It's not just the action of comfort eating that's likely to lead to weight gain, however, and stress itself does impact how the body stores fat. Cortisol, the stress hormone, in elevated levels (such as those experienced by those who are constantly stressed) can lead to an increase in appetite. Alongside this, it seems cortisol is responsible for fat being stored in the abdominal area – commonly referred to as "toxic fat", as weight gain in this area is linked to higher risks of cardiovascular diseases and stroke.[ii]
We also need to factor in how stress can impact mental health. Rates of depression and anxiety have skyrocketed during the pandemic, with studies revealing that levels of all mental health disorders have exceeded population norms. These higher rates have predominantly been recorded in younger individuals and those in high-risk groups.[iii]
Depression and anxiety can influence weight gain in a number of ways – namely that people will turn to behaviours such as comfort eating in order to try to give themselves a mental boost. Unfortunately, comfort eating often goes hand in hand with unhealthy foods such as those high in saturates, sugar and fat, meaning that weight gain is inevitable. We also need to consider that depression and anxiety often obstruct people's motivation to stay healthy or better themselves. Even something like going for a jog may become an overwhelming challenge, meaning that actions to balance out the comfort eating can soon fall by the wayside.
Restrictions exacerbating matters
It's not just mental health and stress problems that are fuelling obesity rates. Indeed, we need to consider that for many people, simply the change in certain behaviours has led to putting on weight.
For example, the closure of gyms is likely to have had a huge impact on those who usually make a visit to these facilities part of their regular routine. Although some may have turned to home workouts instead, for many this may not be a viable choice meaning that their exercise levels have significantly decreased.
There's also the fact that a large proportion of people in office-based industries have been working from home. Though this change has brought many benefits, it has also led to a sharp increase in snacking culture, meaning that people are more likely to eat regularly throughout the day, between meal times.[iv]
In light of these changes to routine and the mental strain people are going through, it's no surprise that research has found the obesity crisis to be worsening in western countries, something that is particularly concerning considering overweight individuals are more at risk of suffering potentially fatal effects of Covid-19.[v]
The impact on oral health
As you can imagine, comfort eating and other stress-related behaviours are likely to lead to increased levels of decay. However, what about some of the direct consequences of rising obesity, such as higher levels of obstructive sleep apnoea (OSA)?
OSA is where the walls of the throat relax during sleep, obstructing normal breathing. This has a number of associated issues – not only loud snoring that can disrupt other people, but also health impacts such as increased risk of heart diseases and mental illnesses due to sleep deprivation. It's thought that almost 50% of people who are obese will suffer from OSA, considerably impacting their quality of life unless they seek a solution.[vi]
One way to treat OSA is to create a custom-made appliance for patients to wear at night that pushes the jaw forward, increasing the width of the upper airway and usually preventing it from closing during sleep. As with all dental devices, precision is key. By using innovative tech such as the CS 3700 intraoral scanner from Carestream Dental, you can ensure utmost accuracy. The scanner has a number of features that aid the fabrication of sleep apnoea devices, including a multiple bite capture option that facilitates a perfect fit.
Preparing for the future
As the obesity crisis continues, it's not a bad idea to have the tools necessary to treat obesity-related problems such as OSA. By investing in technology that aids this, you can ensure patients benefit from good quality sleep.
For more information, contact Carestream Dental on 0800 169 9692 or
visit www.carestreamdental.co.uk
For the latest news and updates, follow us on Facebook and Instagram @carestreamdental.uk
Author:
Nimisha Nariapara is the Trade Marketing Manager at Carestream Dental covering the UK, Middle East, Nordics, South Africa, Russia and CIS regions. She has worked at Carestream Dental for the past 7 years, where she has developed her marketing skills and industry knowledge to bring the core values and philosophy of the company to the market.
[i] Mental Health Foundation. Resilience in the UK During the Coronavirus Pandemic. Link: https://www.mentalhealth.org.uk/coronavirus/resilience-across-uk-coronavirus-pandemic [Last accessed March 21].
[ii] Medicine Net. Does Stress Make You Fat? Link: https://www.medicinenet.com/does_stress_make_you_fat/ask.htm [Last accessed March 21].
[iii] BMJ Open. Mental Health in the UK During the Covid-19 Pandemic: Cross-Sectional Analyses From A Community Cohort Study. Link: https://bmjopen.bmj.com/content/10/9/e040620 [Last accessed March 21].
[iv] Dental Health. Lockdwn Leading To increased Snacking Culture. Link: https://www.dentalhealth.org/news/lockdown-leading-to-increased-snacking-culture-claims-charity [Last accessed March 21].
[v] BMJ. Covid-19 Has Made The Obesity Epidemic Worse, But Failed to Ignite Enough Action. Link: https://www.bmj.com/content/372/bmj.n411 [Last accessed march 21].
[vi] Romero-Corral, A. et al. Interactions Between Obesity and Obstructive Sleep Apnoea. Chest. 2010 Mar; 137(3): 711–719.
---